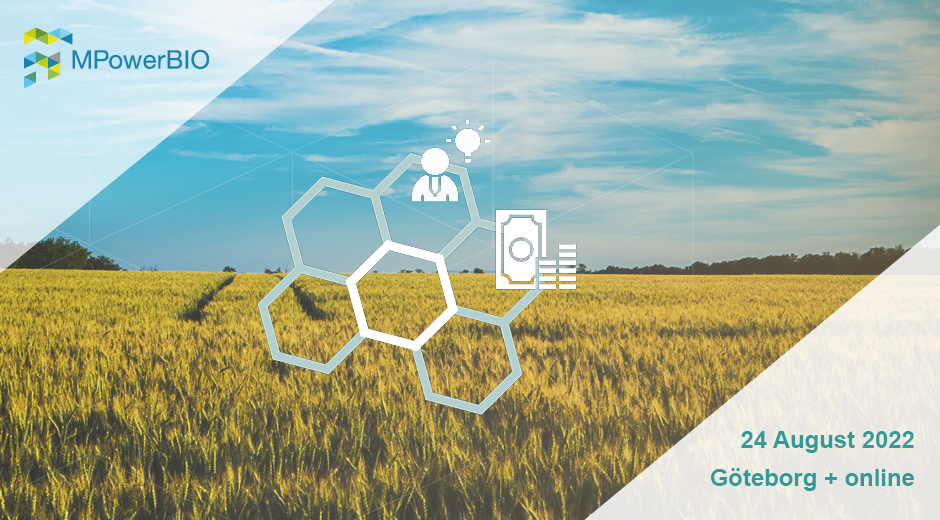 24. august 2022
The MPowerBIO is organizing a hybrid workshop for clusters in the bioeconomy on 24th August. The aim of the workshop is to give the participants an insight into the Supercluster concept. Why talk about Superclusters? The world is rapidly changing, and there is a growing interest and need to expand the cluster models. Superclusters take the traditional trihelix cluster model to the next level, the Pentagon model including the pillars of corporate and capital. And how to ensure the SME capital is the key in MPowerBio. We will exchange experience about how to build a Supercluster? We will learn about the critical components and key success factors? What are the tools, techniques and leadership required to successfully build new Superclusters? 

Christian Rangen will give an inspiration talk as a prelude to the actual workshop. Christian is a global expert on strategy and transformation. One of hes latest projects includes Innovation Superclusters where countries explore large network innovation platforms.
 Christian will give an inspirational talk (online) on our MPowerBIO Workshop for Bioeconomy Clusters as an introduction to the workshop on how to build a Supercluster.
The workshop will also include a short feedback session, primarily for the bioeconomy clusters that have taken part in the MPowerBIO Cluster Capacity Building Programme to collect their views and recommendations for further improvements. In addition, it will also include feedback from the Business Support Programmes.
Please see the tentative programme below. A detailed programme will be ready asap.
Registration:  Please register here or click  on  the green buttom "Klik her for at tilmelde" on this page. For any questions or comments please contact Britt Sandvad, bs@foodbiocluster.dk or Susanne Baden Jørgensen, sbj@foodbiocluster.dk 
Agenda
10:00-10:05                     
Welcome to brief introduction to the E-Village v/Britt Sandvad, Food & Bio Cluster Denmark
10:05-10:15                        

Tour de Table v/all
10:15-12:00     
How do you build a Supercluster? What are the critical components and key success factors? What are the tools, techniques and leadership required to successfully build new Superclusters? v/Christian Rangen, Strategy Tools and Britt Sandvad, Food & Bio Cluster Denmark
12:00-12:45                        
Discussion – reflections v/all
Fedback of MPowerBIO Capacity Building Programme and  Business Support Programme v/Britt Sandvad, Food & Bio Cluster Denmark
12:45-13:00                       
End of session and light lunch