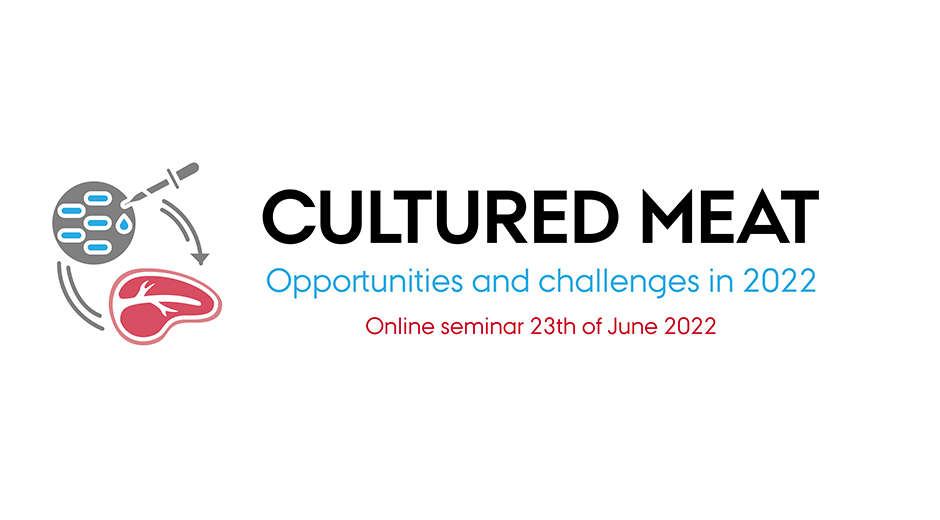 23. juni 2022
A recent report from UN's Intergovemental Panel on Climate Changes expressed a positive attitude towards cellular agriculture, highlighting its potential to alleviate climate changes.
This also goes for cultured meat. In light of this, the generation of knowledge and dissemination hereof is increasingly important. This especially goes for the knowledge transfer from academia to industry and the public.
In this seminar, we will present the latest on selected activities on cultured meat in the Nordic countries and highlight the future needs in order to bring cultured meat to the market.
Target audience/participants: Stakeholders, industry (farmers, agriculture, food, meat, biotech, manufacturing), general public who could be interested to learn more about cultured meat, venture capitalists, politicians, special interest groups, influencers, bloggers, students.
PROGRAM
09:00 - 09:10 Welcome
09:10 - 09:30 Current status on cultured meat in Denmark and the nordic countries 
09:30 - 10:00 Turning satellite cells into food
10:00 - 10:30 Break 
0:30 - 11:00 Bovine fetal serum - friend or foe?
11:00 - 11:30 Scaffolds for cultured meat 
11:30 - 12:00 Break 
12:00 - 12:30 Ethics in cultures meat
12:30 – 12:45 The future of cultured meat – the perspective from a startup company
12:45 – 13:00 Closing remarks
Sign up: https://events.au.dk/culturedmeat2022/signup
Innovationskraft
When you participate in this event, your time will be used as co-financing for the project Innovationkraft, which is funded by the Danmarks Erhvervsfremmebestyrelse and the Uddannelses- og Forskningsstyrelsen at a standard rate. Read more about the project