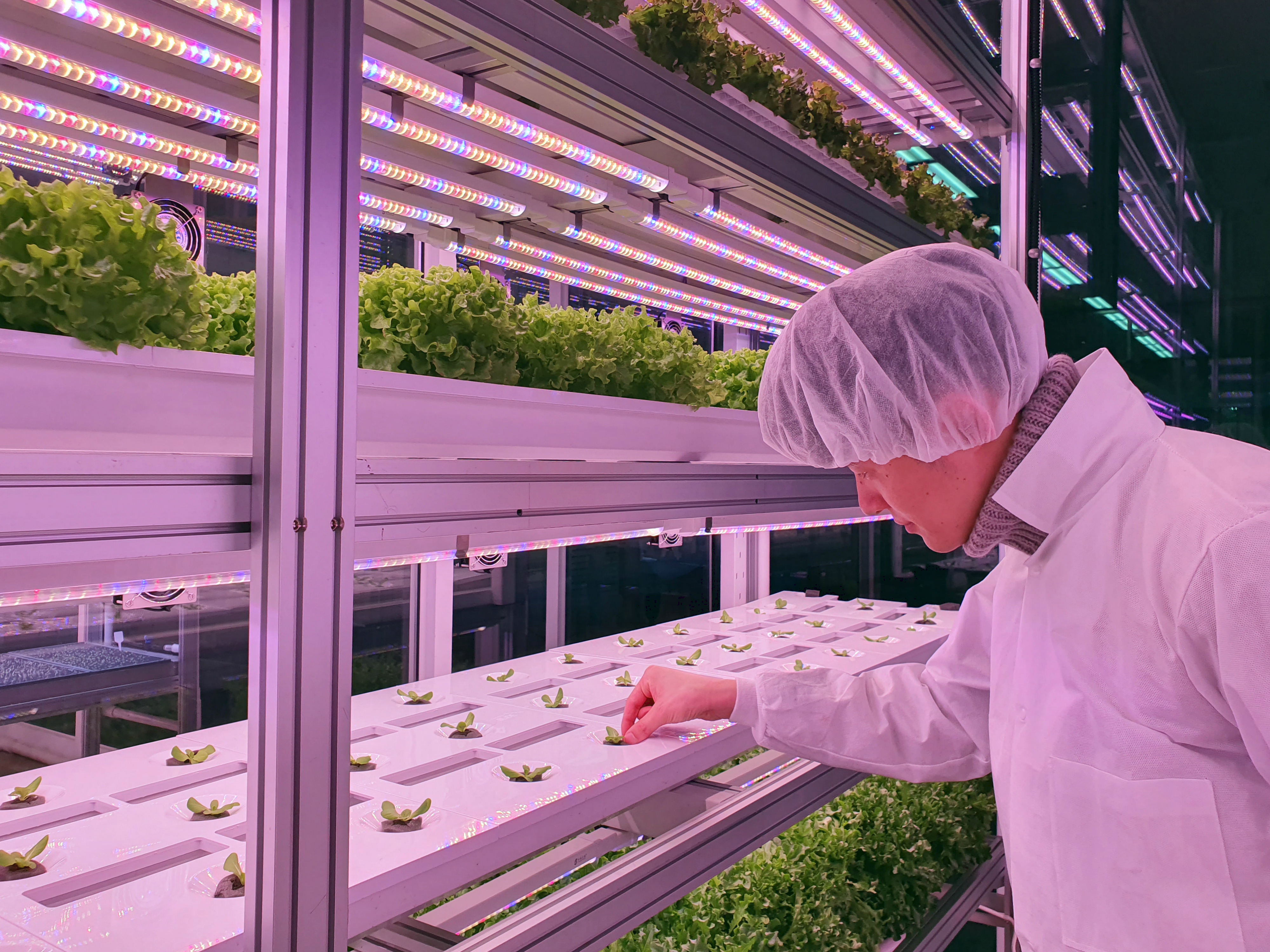 16. juni 2021
Vertical farming is the practice of growing crops in vertically stacked layers under straight controlled conditions. Vertical farms uses new technologies to reduce the load on the resources of the earth and uses only one fraction of land areal and water resources compared to traditional production methods. This type of production method is developing rapidly in North America and Asia, but European companies are also invested heavily in R&D and new production facilities.
This webinar will give an overview on the developments in vertical farming in France and Denmark and includes a company case and give the attendees the opportunitiy to network with European vertical farming stakeholders:
Welcome and quick overview of vertical farming in France, by Nicolas Fégeant, Chairman of Plant Inter Cluster and Head of Internationalisation in Vegepolys Valley – one of the leading French plant production clusters.
Global trends in Vertical Farming - Ramin Ebrahimnejad - Vice Chair of the Board at Association for Vertical Farming
Futuragaia: Vertical farming solutions on living soil, in a controlled environment.
Vertical Farming in Denmark, Claus Mortensen – Head of Danish Vertical Farming Network, Food & Bio Cluster Denmark 
Optional discussions and networking in virtual groups (30 min, business language in English)

This webinar is organized by Vegepolys Valley from France and Food & Bio Cluster Denmark as a part of Plant Inter Cluster – a European partnership between nine innovative plant production clusters from seven countries representing more than 2000 companies and research institutions within plant innovation.
The webinar is for members of clusters in the Plant Inter Cluster partnership:  

 Innovationskraft
When you participate in this event your time will be used as co-financing in the project Innovationskraft, which is financed by the Danish Board of Business Development and Danish Agency for Higher Education and Science at the standard rate. Read more about Innovationskraft.