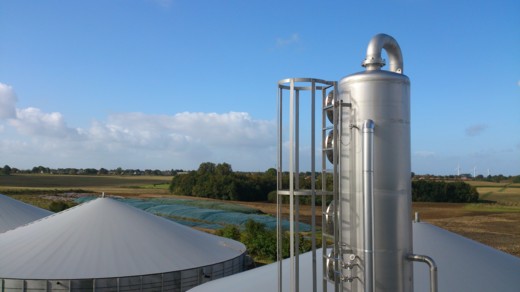 27. september 2021
Get insights into a brand new study from the Danish Energy Agency
The biogas production in Denmark has increased rapidly since 2012, and it is expected that 30% of the gas in the gas grid will be renewable natural gas by 2023.
With that postive development, efforts are taken to measure and reduce methane slip from biogas plants in order to ensure a high productivity, profitbility and sustainabilty.
This webinar will present the findings of a brand new methane emission report done by Rambøll, The Danish Energy Agency et.al.
Program
Welcome and market update on biogas developments in Denmark and US/Danish partnerships - Chris Voell - Danish North American Trade Council's Waste, Recycling & Biogas Advisory (Washington DC) and Claus Mortensen, Business Developer in Food & Bio Cluster Denmark - Denmarks innovation cluster for bioressources.
Danish efforts to reduce methane emission from biogas plants: Results & Best Practices from new report done by The Danish Energy Agency, Rambøll et.al -Senior Researcher and consultant, Anders Fredenslund and Senior Consultant, Einar Gudmundsson 
Methane emissions from different biogas upgrading technologies - Alexander Ryhl, Head of Sales in Ammongas
Background
In 2016, the Biogas Industry Association launched a voluntary measurement program for methane loss in collaboration with the Danish Energy Agency. The biogas industry's voluntary meta-loss measurement program documents that the loss from Danish biogas plants is approaching the target of 1%. The background was the previous pilot projects that had shown that there was a potential loss, but that methods are now available to find leaks and quantify the loss, and not least that it is possible to minimize the loss of methane. This is beneficial to the operating economy and not least an important tool for optimizing the effect of biogas plants as climate change agents.
This webinar is part of the Biogas Go Global program aiming at increasing global biogas growth through knowledge sharing and commercial exchange between US and Denmark.
The initiators behind the project are Food & Bio Cluster Denmark in cooperation with the Danish North American Trade Council's Waste, Recycling & Biogas Advisory (WBA) and the Danish Energy Agency.