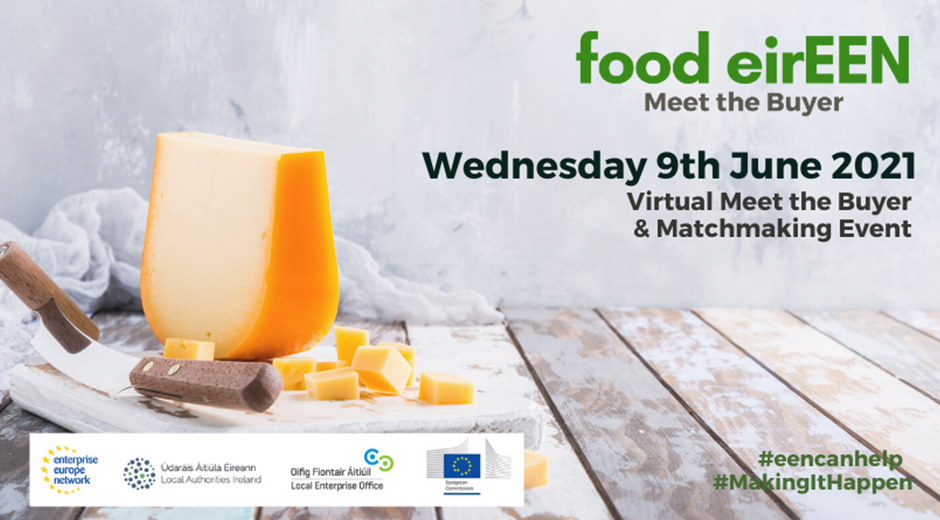 09. juni 2021
As a partner in Enterprise Europe Network, Food & Bio Cluster Denmark invites you to Food eirEEN. The virtual food "Meet the Buyer" event offers participants a unique opportunity to engage in face-to-face virtual sales meetings with senior food buyers from throughout Ireland and the EU. 
It is expected that in excess of 25 food buyers, and 100 supplier companies, will attend the event, and we would be delighted if you could join us for what promises to be an unrivaled opportunity to grow your business.
Participation at Food eirEEN is FREE of charge! Register before 2 June!
Why participate?
Participation at Food eirEEN will allow you to:
Grow your sales
Initiate contacts for commercial, technology or research & development co-operation
Develop your business network
Share your experience, knowledge and expertise with participating companies
Present, discuss and develop new project ideas
Keep an eye on market trends and identify technology innovations
Who is this event for?
Innovative and growth oriented food businesses from the following sectors:
Bakery
Beverages
Chilled
Confectionery
Dairy
Food Ingredients
Frozen
Fruit and Vegetables
Grocery
Meat
Savoury / Snacks
Seafood
Where will the event take place?
Over 500 virtual meetings will be held over the course of the day.
Around 25 buyers, including retail, food service, ingredients, distribution and hospitality, from Ireland and various countries will be attending for what promises to be an action packed day, where you are guaranteed to make new business connections.
Registration
Read more and register here by 2 June. NB the time listed on the website is British Summer Time.