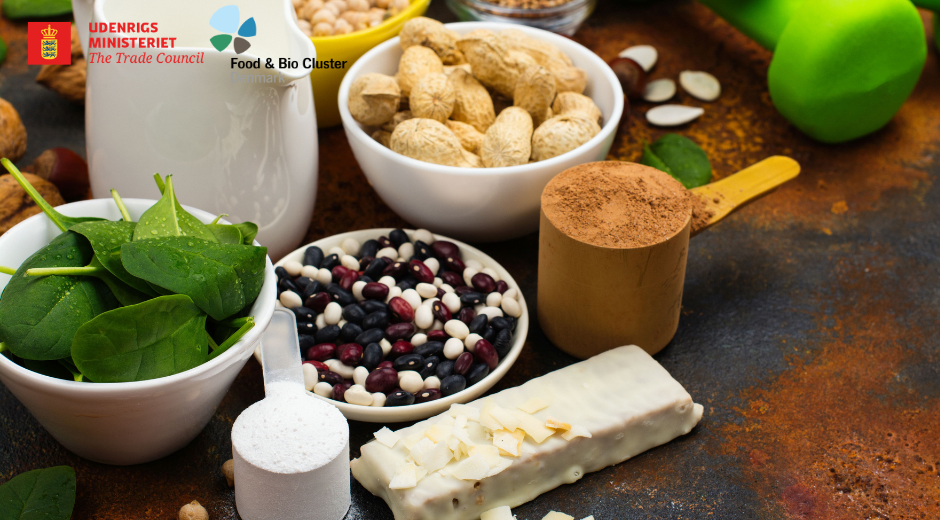 27. maj 2021
Join our Global Insight, where three US companies, each with a unique story, will share their highs and lows, in order to give you inspiration and share their recipe to success.

Agenda
16.00: Welcome by Helle Friis, Food & Bio Cluster Denmark 
Intro to the Danish plant based market, consumer insights and proudcts 
What is happening in the American plant based market? by Kyle Gaan, Research Analyst, Good Food Institute
American plant based wave 1, wave 2, wave 3 and market potential 
Non-dairy cheese 
Plant based seafood by David Benzaquen, Co-founder and CEO, Ocean Hugger Foods
Pig-free bacon 
End notes by Rhitpal Randhawa, Trade Council, Global Response Team 
How can TC help you as a Danish company to enter or export to the American market? 
17.00 Thank you for today, you can book 1-1 meetings afterwards
Why US?

The US has been - and still is - a front-runner when it comes to plant-based food alternatives and developing new products that are appealing to consumers. US companies have been successful in matching the demand of vegans and vegetarians, while also in developing products appealing to the general population. The prevailing approach has been mimicking meat and dairy products on a ground-breaking level creating plant-based alternatives that are almost identical to the original products in taste and texture.
Denmark - and Europe - has been lagging behind the US in developing new plant-based food products. However, Danish companies are now responding to the growing demand for new plant-based food products and is well positioned to do so because of the Danish industry's innovation power, world-class research, collaboration across the value chain and efficient production methods. In Denmark, focus has been on developing healthy, natural and nutritious clean-label products based on locally sourced ingredients and sustainably produced - rather than focusing on creating identical taste and texture.
The possibilities
The consumer of today is increasingly demanding and is requesting a combination of the US and the Danish approach - that is to say, plant-based alternatives that are healthy, natural, nutritious and sustainable while still tasting great, if not identical then at least very close to the original.
Who should join?
Are you are food company focusing or interested in the plant-based industry, then this Global Insight will open doors to some of the most successful US companies. You will have the opportunity to book one-on-one meetings with the companies after the event to start a dialogue.
Global Insights give you a dive into other strong markets for green protein. With the global challenges ahead of us, innovative solutions are needed to transform the food system. To ensure this we need to find the right partners to create the best possible solutions. Global insights will open up for the market potential in the given location, share learnings from succesful companies themselves, their journey with highs and lows. This give you the opportunity to meet potential partners and can open up for collaborations cross boarders to create the needed innovative solutions.
Innovationskraft When you participate in this event, your time will be used as co-financing for the project Innovationskraft, which is funded by Danmarks Erhvervsfremmebestyrelse and Uddannelses- og Forskningsstyrelsen at a standard rate.