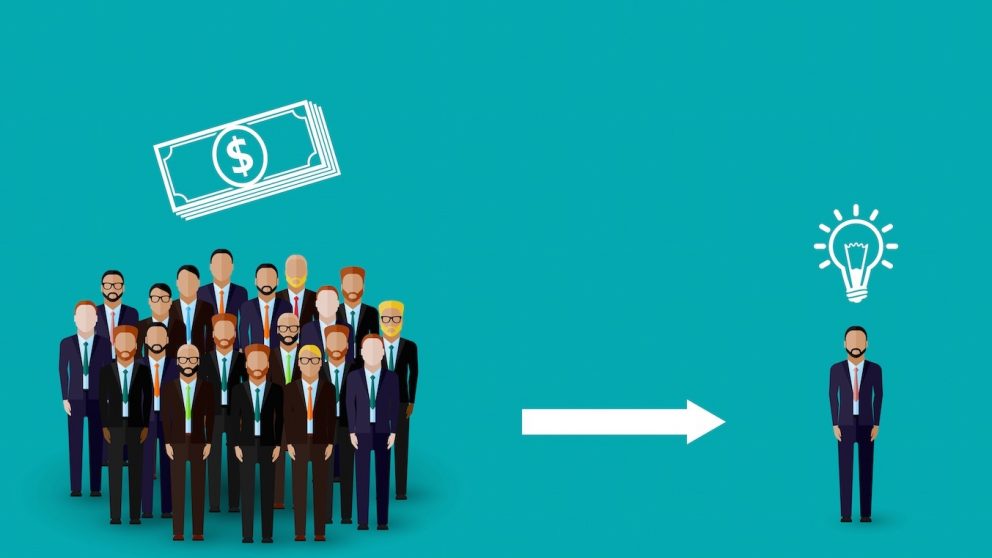 16. august 2021
Crowdfunding is the practice of funding a project or venture by raising small amounts of money from a large number of people, typically via the Internet. 

While reward based crowdfunding is widely used to through platforms like Boomerang, COOP Crowdfunding an IDA Crowdfunding - loan and equity crowdfunding is much less use and known. 
But equity crowdfunding and loan is becoming a popular choice for entrepreneurs looking for funding for innovation and scale-up activities. Lately, high-end plant based meal box Simple Feast invited users to invest 100 - 500k DKK in a new investment round. 
By attending this webinar, you will get an overview of the opportunities and challengers within loan and equity crowdfunding - while also getting the opportunities to hear from a succesfull food scaleup on how they successfully used crowdfunding to finance their early developments. 
Loan Crowdfunding through Lendino and the case of Isfjord - Andreas Rex, Partner in Lendino
Equity Crowdfunding through Funderbeam - Cameron Gammon, UK Lead at Funderbeam
EAT GRIM experience with equity crowdfunding - co-founder and CEO Petra Kaukuas
The session will be moderated by Claus Mortensen, Investor Relations Manager, Food & Bio Cluster Denmark - Denmarks cluster for agrifood and bioressources. 
Lendino was founded in 2014 and has since then funded around 500 companies with DKK 150.000.000 worth of loans. On lendino.dk companies can apply for a loan that our crowd of private and professional investors will fund.
Isfjord is a danish liquor producer using glacial ice from Greenland in the distillation process. In 2018 they took out a Lendino loan that has propelled them towards growth and even export. In this webinar we will explain what crowdlending is, how to go about getting a loan and on which terms (eg. interest rates).
Funderbeam is a global equity funding and trading platform. They connect a diverse investor network with highly vetted growth companies across international markets and, through The Marketplace, allow private investments to be traded.
EAT GRIM is a Copenhagen based marketplace for surplus and second class fruits and vegetables. The team, led by CEO Petra Kaukuas and co-founder Carolin Schiemer raised 4 mio DKK from Vækstfonden March this year, but have previously raised 1,4 mio DKK in 24 hours through Funderbeams with oversubscription of 300%.
Food & Bio Cluster Denmark is Denmark's national cluster organisation for the Danish agrifood and bioresource industries. We are a unifying platform with for innovation and growth – for Danish and international companies and knowledge institutions.
 Innovationskraft
When you participate in this event, your time will be used as co-financing for the project Innovationskraft, which is funded by Danmarks Erhvervsfremmebestyrelse and Uddannelses- og Forskningsstyrelsen at a standard rate.