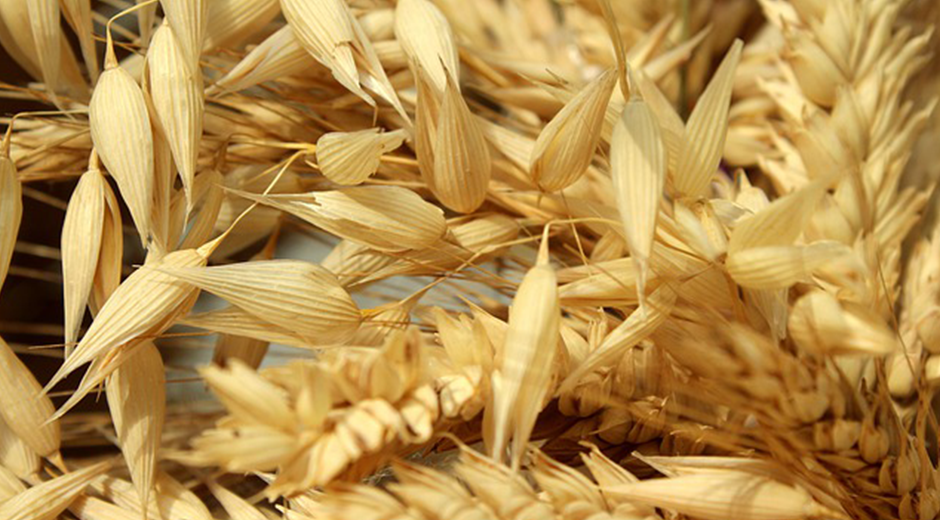 15. april 2021
The global demand for food is growing and sustainability and climate are key words. How can we elevate our plant-based eco-system? How far is the research for sustainable proteins? How can technology help the development? Can we turn the mask, oat and pulse into new, healthy and tasteful ingredients leading into innovative protein solutions?
In this webinar you will meet a professor and a technology expert and companies from the Protein Industries Canada and Food & Bio Cluster Denmark who will present their cases. Come join us for an inspiring event and take part of the kick-off for a new collaboration between Canada and Denmark.
NB: Please register by clicking the green button "Klik her for at tilmelde" (the form is in English). Two days before the webinar you will receive a link to the TEAMS invitation.
Agenda

16:00-16:15
Welcome and brief introduction to Protein Industries Canada by Karra-Lee Gerrits and Anni Simonsen, Food & Bio Cluster Denmark.
Moderator: Tiffany Stephenson, Protein Industries Canada 
16:15-16:35
Sustainable Protein Research in Manitoba: Putting the Focus on Quality by Dr. James House, Professor, Department of Food and Human Nutritional Sciences, University of Manitoba, Faculty of Agricultural and Food Sciences
Dr. House completed his Ph.D. in amino acid nutrition and metabolism from the University of Guelph, Ontario, Canada in 1996, joining the University of Manitoba in 1998. His research focuses on three primary areas: 1) understanding factors regulating sulphur amino acid metabolism in animals; 2) sustainable egg production systems, including novel value-added egg products; and 3) determining factors influencing the quality of dietary proteins.  His research program has advanced our understanding of factors affecting the utilization of plant- and animal-based protein sources in the human diet.  In 2018, Dr. House was elected as President for the Canadian Nutrition Society, and currently serves as Past-President.  He was also elected (2021) as a member of the Board of Trustees for the newly established Institute for the Advancement of Food and Nutrition Sciences (IAFNS).
16:35-16:55 
Plant-based, functional, sustainable oat and pulse ingredients – Canada's rich agricultural heritage leads to innovative protein solutions for global markets by Gord Flaten, CEO, Avena Foods 
Raised on a farm in western Canada, Gord Flaten (CEO of Avena) is passionate about the benefits of pulses and oats, for people and for the planet.  Since receiving his MSc. in Agricultural Economics Gord has spent much of his career working with farmers, scientists and food processors around the world to incorporate plant-based foods into consumers' diets.
16:55-17:15
 "PILOT SCALE transformation of biomass into feed/food products – enabling sustainable processing of novel and underutilize bioresources" by Dr. Anne Christine Steenkjær Hastrup, Head of Center, Danish Technological Institute
Dr. Hastrup has worked extensively with valorisation of biobased residuals for numerous applications. She headed the establishment of the food grade pilot plant at DTI for upscaling of biorefining processes and development of biobased components for new products. She is the coordinator of many national and international projects on biomass processing and handles a large customer base. Currently she is the coordinator of the FBCD project: Brewers spent grain – the valuable sidestream from beer and the BBI JU project Pro-Enrich, which develops novel bioactive ingredients.
17:15-17:35

"From Linear to Circular Food" by Karin Beukel, Ph.D., Co-Founder, Circular Food Technology
Karin Beukel is co-founder of Circular Food Technology (CFT), a company that upcycles brewers spent grains into delicious, healthy and climate friendly food. She is passionate about circular food systems and has practical experience in up-cycling industrial co-products.
CFT was established in 2018 and is part of building a more sustainable circular food system. Beer is the world's 3rd most consumed drink, 85% of the side stream from breweries is brewers spent grain (BSG), resulting in more than 40 mill ton BSG worldwide – one of the world's largest industrial food waste stream. BSG consists of 80% moisture and 20% malted grains, with high levels of protein and dietary fiber. Despite the +7000 years of brewing, BSG has remained a side stream that either is wasted, incinerated or used as animal feed. At the same time, the growing population of the world is facing shortage of food, shortage of water, need for healthy food products, need for high protein alternatives to meat and a need for the food industry to turn towards responsible consumption and production. CFT's patent pending processing and technology is a combination of deep industrial technology and hyper modern AI tools – with this CFT transform BSG into two portfolios of food ingredients: Agrain® super grain flour (20% protein, 50% dietary fiber, all essential amino acid profile, minerals and vitamins) & and Agrain® super liquids. Based on these innovative new food ingredients, CFT have developed a ready to eat (RTE) portfolio of 14 SKUs (on market), and ready to drink (RTD) portfolio (prototypes). CFT's mission is to roll out their technology and applications across the world targeting 40 mill ton of BSG can turn this massive side stream (BSG) into human nutrition and close 10% of the global calorie scarcity deficit we face by 2027. At the same time, to secure healthy and nutritional food in the west.
17:35-17:55

Discussion/reflections
17:55-18:00     
End of webinar

Food & Bio Cluster Denmark's activities are co-financed by the Ministry for Higher Education and Science Denmark